Are you trying to figure out how to address sexting, online dating, and other online risky behaviors? Do you know how to talk about these choices without shaming them? Do you feel prepared to support someone's choices while hoping to steer them clear of illegal and harmful consequences?
The world of cybersex, online hook-ups and internet relationships is a maze of risks, rewards and dangers. People are using all kinds of tools to seek love, friendship, and sexual interactions – from nude photos and dating websites to pornography, chat rooms, and webcams.
Discussing the world of online friendships, dating and digital sexual expression
Understanding the tools of electronic relationships
Outlining the fears, hopes, goals, and dangers of end-users
Building skills, standards and safety nets
Having a team-based approach to supporting the use of technology
This training is designed to help you learn how to support someone else as they navigate the challenges, weigh the pros and cons of engagement, and learn to understand the potential consequences… all while understanding the powerful drive for human connection.
This is a live, instructor-led online training using Zoom.
Instructor: Shanya Luther, Founder and Director of Among Friends, LLC
Date: Thursday, June 3, 2021
Time: 10:00 – 11:30 am
Cost: $30
Do you have questions about this training?
Want to register and pay for someone else? Want to register and pay for a group of people?
Email us at Training@TheArcOregon.org
About Instructor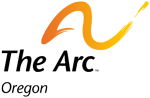 Login
Accessing this course requires a login, please enter your credentials below!