Many organizations who consider themselves open and supportive of LGBTQIA+ people still unintentionally participate in thoughtless, discriminatory, or even oppressive practices in the day-to-day operation of their work. Making changes to be a more mindful, inclusive, and empowering place to work and seek services will help your organization.
Creating a plan for how to define and talk about sexual and gender minority definitions as an organization
Identifying steps you can take as an organization to become educated regarding queer history, issues, and challenges
Recognizing how physical spaces, organizational systems, and staffing can all be more inclusive and LGBTQIA+ friendly
Learning how to share power and privilege within your organization to create more equity within your structures
Creating a plan for how you can get regular input from queer communities as to how welcoming and inclusive your services and employment are to sexual and gender minorities
This is a live, instructor-led online training using Zoom.
Instructor(s): Shanya Luther, Founder and Director of Among Friends
Date: Wednesday, August 4, 2021

Time: 10:00 am – 11:30 am

Cost: $30.oo
Do you have questions about this training?
Want to register and pay for someone else? Want to register and pay for a group of people?
Email us at training@thearcoregon.org
About Instructor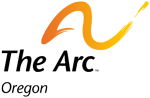 Login
Accessing this course requires a login, please enter your credentials below!