Person Centered Thinking™ is the foundation that underlies all person-centered approaches. It is essential for anyone who provides supports or services, develops plans, or participates in person-centered planning.  
This online training series offers six, three-hour workshops focused on person-centered discovery, listening, and management skills over the span of three weeks. You will learn with a cohort throughout the duration of the training series, providing an opportunity to grow your skills and build a community of practice around person-centered practices and planning. Attendees are asked to participate in all six sessions.
This training series includes: 
Session 1 –

Tuesday, October 5, 9:00 am-12:00 pm:

Getting Ready for Remote Learning and Introduction to Person Centered Thinking

Session 2 –

Wednesday, October 6, 9:00 am-12:00 pm:

Promoting Change and Positive Control 

 

Session 3 –

Thursday, October 7, 9:00 am-12:00 pm:

Using Discovery Skills to Get to Know You

 

Session 4 –

Tuesday, October 12, 9:00 am-12:00 pm:

Skill Connection and Reframing Reputations

 

Session 5 –

Wednesday, October 13, 9:00 am-12:00 pm:

Everyday Learning Skills: Working/Not Working, 4+1 Questions and Learning Log

 

Session 6 –

Thursday, October 14, 9:00 am-12:00 pm:

Providing Good Support with Management Skills
Participants will gain experience in their ability to: 
Develop and review One Page Profiles

 

Clarify roles and responsibilities

 

Explore opportunities with the person and teams

 

Support people with balancing risks and choices

 

Negotiate conflicts, address barriers, and increase collaboration

 

Document in a meaningful and person-centered way
This is a live, instructor-led online training using Zoom.
Instructor(s): Aniko Adany
Date: October 5, 6, 7, 12, 13, 14
Time: 9am-12pm (all days)

Cost: Free
Registration is provided at no-cost for Community Developmental Disability Services Coordinators and Brokerage Personal Agents, with funding provided by Oregon's Office of Developmental Disability Services. Training curriculum has been developed by the Learning Community for Person Centered Practices and delivered by a credentialed Person Centered Thinking™ Trainer.
Seats are limited and registration is on a first-come basis.
Do you have questions about this training?
Email us at training@thearcoregon.org
About Instructor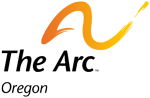 Login
Accessing this course requires a login, please enter your credentials below!