"All behaviors communicate a need." You've heard the saying, you know it's true, and yet sometimes you might find yourself feeling burned out trying to put that knowledge into practice. This interactive training lets us take a step back and provides tools to better understand ourselves and our responses to those behaviors that are challenging. We will explore the goals of Positive Behavior Support (PBS) and discover ways to build supports that align with those goals.
This training provides (virtual) space away from our day to day experiences so we can bring awareness to our thought patterns, reactions, and stress responses that are present when supporting others. This is a key foundation needed to help us respond with intention opposed to reacting to challenging behaviors.
During our time together we will learn:
a framework to understand behavior and the need(s) it is communicating
the overarching goals of PBS
tools to help us respond instead of reacting when someone is escalating or engaging in dangerous behaviors
strategies that support regulation of the nervous system and help people build new skills
This is a live, instructor-led online training using Zoom.
Guest Instructor: Kelli Downey
Date: Wednesday, October 20, 2021

Time: 3:00 pm – 4:30 pm

Cost: $30
Want to register and pay for someone else? Want to register and pay for a group of people?
Do you have questions about this training?
Email us at training@thearcoregon.org
About Instructor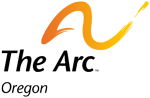 Login
Accessing this course requires a login, please enter your credentials below!