Course Description
Presenter: Shanya Luther, m.Div; Found of Among Friends

Are you trying to figure out how to address sexting, online dating, and other online risky behaviors? Do you know how to talk about these choices without shaming them? Do you feel prepared to support someone's choices while hoping to steer them clear of illegal and harmful consequences?
The world of cybersex, online hook-ups and internet relationships is a maze of risks, rewards and dangers. People are using all kinds of tools to seek love, friendship, and sexual interactions – from nude photos and dating websites to pornography, chat rooms, and webcams. This training is designed to help you learn how to support someone else as they navigate the challenges, weigh the pros and cons of engagement, and learn to understand the potential consequences… all while understanding the powerful drive for human connection.
Learning Objectives
Teach about who can be potential romantic or sexual partners, how to meet friends, and ways a friendship may change into a romantic or sexual partnership
Outlining desired, questionable, risky, and dangerous behaviors
Articulating the consequences of unsafe or unhealthy behaviors
Creating a safety net of Trusted Advocates
Utilizing media messages as a teaching tool
Supporting healthy, consenting romantic or sexual relationships
About Instructor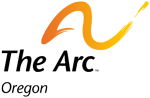 Login
Accessing this course requires a login. Please enter your credentials below!