Join us to Identify – Understand – Respond when helping an adolescent (age 12-18) who may be experiencing a mental health, addictions challenge or is in crisis. Topics include anxiety, depression, substance use disorders in which psychosis may occur, disruptive behavior disorders (including AD/HD), and eating disorders.
Target audience: Parents, family members, caregivers, teachers, school staff, peers, neighbors, health and human services workers, and other caring citizens how to help an adolescent (age 12- 18) who is experiencing a mental health or addictions challenge or is in crisis.
Learn about:
common mental health challenges for youth
typical adolescent development
a 5-step action plan to help young people in both crisis and non-crisis situations
Prerequisite required: Participants must complete a self-paced, two-hour, online course prior to attending this workshop. Instructor will reach out to participant with instructions following registration.



This is a live, instructor-led online training using Zoom. 
Enrollment is limited to 10 people

Instructor(s): Shauna Signorini
Date: Tuesday & Wednesday, June 28-29, 2022
Time: 9:30 am – 12:30 pm each day
Cost: $175
About Instructor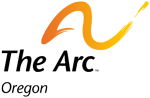 Login
Accessing this course requires a login. Please enter your credentials below!