Session Description
We can and should expect people to seek romantic relationships and express their sexuality. When they do, it is important to understand how to balance safety with empowerment.
This training will discuss how to teach people to make informed decisions about their relationships and sexuality, and explore practical skills for supporting the sexuality of the individuals you support (from children to adults). You will build a foundation of proactive, preventative strategies to use with people you work with.
This course is now approved for CEUs for Oregon Adult Foster Care Providers and Washington Long-Term Care Workers.
Learning Objectives
During our time together we will learn:
Understanding safety, risk, and supported decision-making
Recognizing why you should provide access to people: friends, potential partners
Learning to manage skin hunger
Understanding how to be proactive and person-centered
Offering safe and healthy alternative behaviors
Recognizing the value of teaching and building social and sexual skills
Online Event Details
This is a live, instructor-led online training using Zoom.
Guest Instructor: Shanya Luther
Date: Tuesday, September 20, 2022

Time: 10:00 am – 11:30 am

Cost: $30
Want to register and pay for someone else? Want to register and pay for a group of people?
Do you have questions about this training?
Email us at training@thearcoregon.org
About Instructor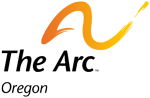 Login
Accessing this course requires a login. Please enter your credentials below!