Supported Decision Making Train-the-Trainer (Session 2)
August 13 @ 1:00 pm

-

4:00 pm
Event Navigation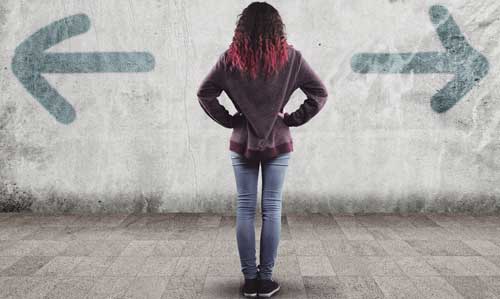 As in most communities across the country, parents and guardians of transition age children with intellectual and developmental disabilities in Oregon are almost always directed to seek legal guardianship when their child turns eighteen. The misperception that guardianship is necessary to protect adults with I/DD is not only communicated by trusted professionals, such as school administrators and educators, medical professionals, and case managers, but also by other parents. By creating opportunities for education, accessible tools, and resources for professionals, parents, and self-advocates about alternatives to guardianship, we aim to decrease the use of guardianship for transitioning youth in Oregon and act as a catalyst for existing grass roots advocacy efforts.
In collaboration with our community partners, and with the support of a grant from the United Way of Mid-Willamette Valley, we continue our efforts in implementing a statewide train-the-trainer curriculum and web-based training related to Supported Decision-Making (SDM) in the area of school-to-adult transition. The training will be for services coordinators, personal agents, transition coordinators, and will provide simple tools for professionals to use in educating parents and young adults about Supported Decision-Making and how it relates to their future independence and self-determination.
General Qualification Requirements:
1+ years delivering training and/or group facilitation
Ability to meet the needs of diverse learners
Experience working in the Intellectual/Developmental Disability and/or Mental Health Field or other social services fields.
During this train-the-trainer session, participants will:
Gain instruction on how to deliver the SDM curriculum to adult learners
Learn to facilitate the presentation and activities to be delivered online or in-person
Have ongoing access to the PowerPoint, Train-The-Trainer Manual, SDM resources
Explore the SDM online community of practice
Application Process
Anyone interested in participating in this train-the-trainer opportunity must submit an application (below). Approved applicants will be requested to:
Sign-up on The Arc Oregon website and create a user profile
Watch recorded SDM webinar
Submit post-test upon completion of webinar and send to: ebraman@thearcoregon.org
Attend the train-the-trainer program
Participate in the online SDM Community of Practice to support other instructors and gain project updates.
Provide a minimum of two trainings per calendar year (suggested)
Respond to data collection inquiries i.e. # of participants trained
The Arc Oregon is not responsible for any business matters, technology support, or training coordination beyond the initial train-the-trainer program
Stay current on best practices regarding Supported Decision Making, maintain a basic understanding of Guardianship and practices related to advocating and supporting people who experience I/DD.
Application
Online applications are due by August 1st for the August 25th event.
Related Events