Our next awards ceremony will be held at the 2023 State Convention Awards Luncheon on May 6, 2023 in Eugene.
Nominations must be received by March 31, 2023.
Nominations are confidential; the person making the nomination will not be revealed unless the nominee is selected.
At least one (1) letter of support must be submitted by someone other than the nominator. Multiple letters of support and/or other independent documentation of the nominee's accomplishments will significantly strengthen a nomination.
The selection committee reserves the right to change the category of any nomination in order to better match the nomination criteria.
When a nominee is selected for an award The Arc Oregon will contact the nominator to coordinate notification to the winner.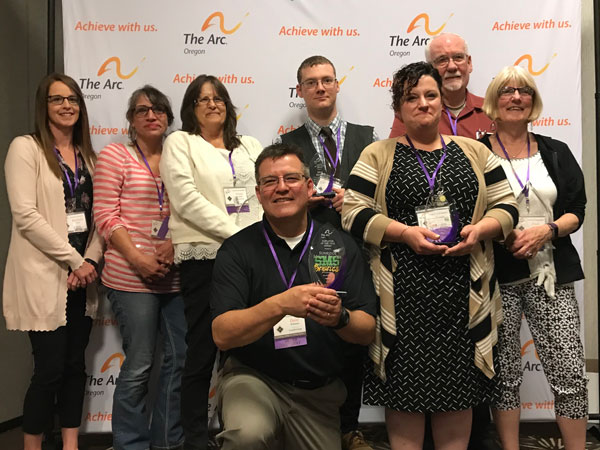 Educator of the Year
Employer of the Year
Good Neighbor of the Year
Youth of the Year
Volunteer of the Year
Sarolty Nagy Award: Self-Advocate of the Year
Al Soenneker Award: Professional of the Year
Sylvia Mann Capper Memorial Award: Statewide Impact in the IDD Field