Employer Resource Connection
What is the Employer Resource Connection?
The Employer Resource Connection (ERC, formerly known as STEPS) program offers free resources for people who are approved to receive in-home services through Medicaid or Oregon Project Independence.
These resources are designed to promote successful working relationships between people with disabilities and the people they employ to provide in-home supports. ERC services may also be accessed by a designated representative in place of the person who receives the in-home supports.
What type of services are offered?
Training Guide: Being a Successful Employer – a comprehensive guide of resources and tools to support you as an employer
Quick Reference Sheets for recruiting, hiring, and managing your employees
Management Tools designed to help you successfully direct your in-home services
Understanding your support needs
Preparing for, finding, and interviewing potential employees
Hiring processes
Training and managing employees
Addressing problems with employees

Our consultants provide a variety of services in Eastern Oregon. The counties in which services are offered are:
for People with Mental Health or Intellectual and Developmental Disabilities:
Baker
Gilliam
Grant
Harney
Hood River
Malheur
Morrow
Sherman
Umatilla
Union
Wallowa
Wasco
Wheeler
for Older Adults and People with Physical Disabilities:
Gilliam
Hood River
Morrow
Sherman
Umatilla
Wasco
Wheeler
Contact us at 1-888-442-5550 or ERC@TheArcOregon.org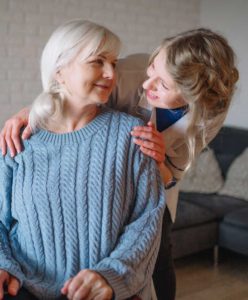 The Arc Oregon is pleased to offer Employer Resource Connection training and consultation services through a contract with the Oregon Home Care Commission. For more information about the Oregon Home Care Commission, including ERC service providers in other Oregon counties, visit their website.