There is power in numbers! Your support makes The Arc's powerful voice even stronger as we address issues that are critical to the disability community in Oregon and across the country. The bigger our network, the louder our voice is in advocacy efforts, and the stronger we are in our ability to make good things happen!
The Arc is the largest community-based advocacy organization for people with intellectual and developmental disabilities and their families, with more than 140,000 members in almost 700 affiliated chapters nationwide. 
As part of this network, you'll join others with and without disabilities who share your beliefs and your challenges, working together through The Arc to ensure that people with I/DD have the resources to meet their needs and live self-determined lives.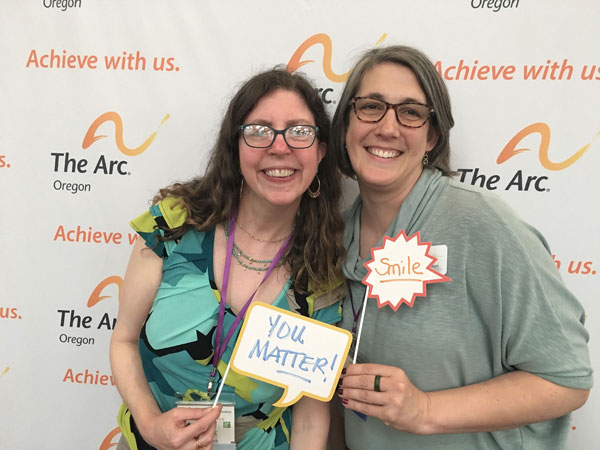 As a member of The Arc Oregon community you will be connected to a wide network of people across Oregon who share your interests, values, and experiences.
With access to our online community you can join private and public groups, meet new people, access documents and resources, share your ideas on a variety of topics, and stay informed about what's happening in the developmental disability community here in Oregon and around the country.
We hope you will try it! Not sure yet? Check out some of the online groups, discussion topics, or people you can connect with.
When you join a local chapter of The Arc, you are supporting programs, services, and activities in your own community. As a member of your local chapter, you are also automatically entitled to membership The Arc Oregon and The Arc of the United States. Each chapter defines membership differently so we encourage you to reach out to your local chapter to learn more.